P LABS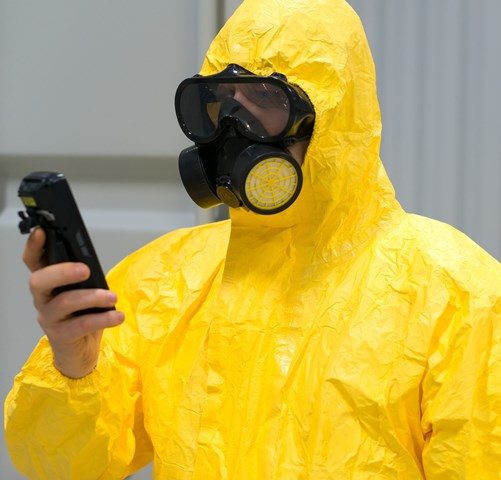 The manufacturing and use of methamphetamine more commonly known as P or meth in residential homes has become a huge problem for New Zealand landlords and home owners. People exposed to even small amounts commonly experience rashes, headache, nausea, dizziness, fatigue and shortness of breath. The research on the long term effects of second hand meth is scarce. However, it is assumed that small doses of the drug would have the same negative effect as for users,  but on a lesser  scale.
NZ STANDARD
The Standard for the testing and decontamination of Methamphetamine Contaminated Properties has just been released by Standards New Zealand. The national standard is not mandatory as it has not been included in legislation.  For the time being it can only provide "best practice" guidance .  If any litigation involving meth testing or contamination were to be considered by the Courts, it is likely that  the Standard would be highly influential .
The maximum contamination levels allowed under the new Standard have been set  in line with  standards worldwide. The maximum levels for a property to remain habitable without requiring further decontamination are as follows:
1.5 microgram (µg)/100 cm3 in any high use areas;
3.8 microgram (µg)/100 cm3 in any limited use areas.
A high use area is defined as an area easily accessed and regularly used by adults and children and includes living areas and bedrooms .
A limited use area is defined as an area that is likely to be accessed only by adults and for short periods of time such as crawl spaces, wall cavities and underfloor areas.
Under the Standard there must now  be a clear separation between those who test for contamination and those who are involved with its cleaning and remediation - this removes any possible conflict of interest.
THREE STAGE PROCESS
Meth testing now involves a three stage process:
The first stage involves a screening assessment by a qualified NZQA tester using the appropriate testing equipment. If that assessment shows a positive result then a detailed assessment must be undertaken.
A detailed assessment is undertaken on a room by room approach by an accredited sampler who will determine the exact level of meth present.  A detailed assessment report will then be provided.
Where the assessment shows that a property is contaminated above the limits previously specified, decontamination will need to be carried out.  A further test will  be undertaken by the accredited sampler to confirm the effectiveness of the decontamination work.
DUE DILIGENCE
This process  can result in significant expense if a property is found to be contaminated above the specified  levels.  To avoid this, anyone purchasing a property should consider a screening assessment as part of their due diligence. Ideally you should include a specific due diligence condition relating to meth testing in the agreement for sale and purchase.
A Land Information Memorandum (LIM) cannot be relied on to provide any information regarding contamination of a specific property, as the Council can only act where it has received information regarding the property. Often, that does not happen.
LANDLORDS
Landlords should also consider meth testing. Section 45 (1) (a) of the Residential Tenancies Act 1986 ("the Act") states that "the landlord shall provide the premises in a reasonable state of cleanliness" and "the landlord shall comply with all requirements in respect of buildings, health and safety under any enactment so far as they apply to the premises".  The Act creates a  presumption of  basic habitability.
To protect their investment it would be prudent for a landlord to have a screening assessment undertaken whenever there is a change of tenants. A negative test at the start of a tenancy and a positive test at the end will help place liability on the tenant. A lack of baseline testing would make it very hard to prove the liability of the tenants. The use of tenancy agreements that will allow for the testing of meth during a tenancy is also highly recommended.