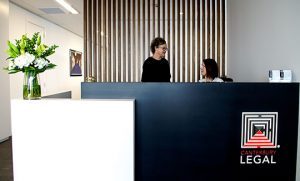 We're a good group of Christchurch lawyers that've helped people in Canterbury and New Zealand since 1991.
These days we provide legal services for just about any legal issue you'll have. Our team has the experience and know-how to give you the support and advice you need.
Where we came from
Clive Cousins founded the firm back in 1991, right here in Christchurch. Clive had a lot of experience around the country, in particular with commercial property and subdivisions. (Remember the famous Victoria Square-adjacent Farmers building, and Christchurch's tallest building, the Price Waterhouse Centre? Those were Clive projects.)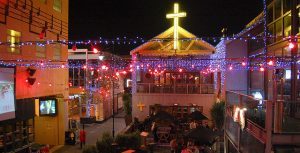 Through the 1990s and 2000s, we made a lot of commercial developments happen, including the Gloucester, Edward Fitzgerald and St. Mary's apartment complexes, high-rise buildings in Cranmer and Latimer Squares. We acted and advised in relation to SOL Square (where we took up office space), and we were also involved with the redevelopment of Spotlight Plaza into The Colombo. The team grew, too - Grant Smith joined the firm in 1998, and became a partner in May 2005.
And though "Canterbury" is in our name, it's not the only place we work. We take our expertise to projects around the country, including major subdivisions in Ohau, Te Anau, Gibbston Valley and Taipa Bay; and refurbishment of buildings in central Auckland, Dunedin and Invercargill.
Where we are now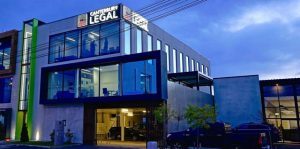 Today our team has grown ever larger, covering a wide range of specialties - though we're still aces at commercial property and subdivisions. Post-earthquake we took naming rights to the Canterbury Legal building on Durham Street South, leading the way as law firms returned to the central city.
Why you might like to work with us
We're in your corner.
That means we listen to what you want to achieve, then do everything we can to get you where you need to go. Sometimes there'll be things you can't do. But we'll never just end it at that: we'll find what you can do, and make it all as straightforward, clear and simple as possible.
After 25 years giving kiwis practical, down-to-earth legal advice and support, we're good at just getting things done. And we've built up the contacts and experience to ensure you always get the best deal possible.
You can rest assured that there's nothing we can't handle, no unexpected scenario we can't deal with and no stone we'll leave unturned. That's what we reckon it is to be a Cantabrian. Determined, innovative, resilient, straight-talking and leading the way into the 21st century.
If you want a firm that's going to help you get things done in all areas of your business or personal arrangements, join us for a coffee and let's have a talk.