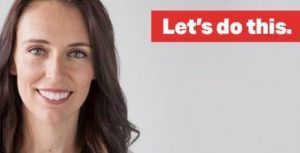 Congratulations to Prime Minister Jacinda Ardern and Clarke Gayford on the news that they are expecting their first child in June.
Will that mean they're eligible for the extra paid parental leave that was passed by Parliament last year? Probably not–though there's a slim chance it might work out that way. Their case is a good way to learn about eligibility for the increase.
The paid parental leave increase
On 1 July 2018, the the current paid period of 18 weeks will extend to 22 weeks. Then on 1 July 2020, it'll move up to 26 weeks.
Keeping in Touch days will also increase. Keeping in Touch days allow employees to work now and then throughout their paid parental leave period without losing any of their paid leave entitlement. Total hours allowed under Keeping in Touch will increase from 40 hours to 52 on 1 July 2018, and from 52 to 64 on 1 July 2020.
So with a due date in June, it's unlikely Ardern and Gayford would be eligible–the changes only come into effect from 1 July.
But there is a small chance it could happen...
Who's eligible for the paid parental leave increase?
People currently eligible for paid parental leave will be eligible for the increase. That's expectant mothers, spouses or partners (if the mother transfers any entitlement), and primary caregivers of a child under six, such as adoptive parents, grandparents, and other permanent guardians.
A parent, spouse or caregiver will be eligible for the increased leave if:
the baby is due to be born on or after 1 July 2018, even if it is born prematurely before 1 July
the baby is due to be born before 1 July 2018, but is born on or after 1 July
The same criteria will apply to the increase in 2020.
So while the Prime Minister is due in June, should she have a late delivery on or after 1 July, she would be eligible for the extra four weeks.
But as she plans to return to work after 6 weeks, that would leave 16 weeks left over. What would happen with those?
She could transfer those to her partner. Partners are entitled to use any entitlement if the mother transfers it. That would mean 6 weeks for Ardern, 16 weeks for Gayford.
Do businesses need to do anything to prepare for the extra paid parental leave?
Not a thing! Businesses will not need to provide any extra leave, because they're already required to provide 26 or 52 weeks unpaid parental leave (depending on the employee's status - see more at the Ministry of Business, Innovation and Employment). The new period of paid leave will fit within either of these periods.
Need any advice on what you need to do?
Whether you're an expectant parent, someone becoming a primary caregiver, or an employer, we can take you through the ins and outs of leave, and any other employment or legal issues. It's all pretty straightforward, but it's important you get it right. Contact our team.