Cryptocurrency trading platform Cryptopia is alleged to have fallen short in its obligations to customers, holding on to deposits or failing to process trades. We think this could justify legal action—and possibly a class action lawsuit, given the number of people who may be affected.
So we want to hear from you if you're a Cryptopia customer who's at all concerned with the service you've received—or haven't received.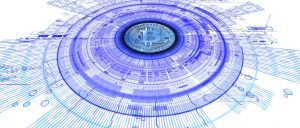 A number of customers of Christchurch-based cryptocurrency trading platform Cryptopia have contacted us recently, concerned that Cryptopia is not handling their funds appropriately.
They say Cryptopia isn't processing their deposits, allowing them to trade with deposits they've made, or allowing them to make withdrawals. Essentially, the customers are unable to access or use their funds.
For some, it's been as many as 55 days without appropriate resolution. And considering the volatility of multicurrencies, that could add up to a lot of lost profit—or a loss in value.
It may be that this is just a side effect of Cryptopia's rapid growth. In January, they claimed to have 1.4 million users worldwide, up from 30,000 users a year before. That's a phenomenal growth rate for any company.
But whatever the reason, when people's personal money is at stake, you have to take things seriously.
Some customers have made official complaints with authorities such as the FMA (Financial Markets Authority), but have yet to make much progress.
So we want to help.
We think what's going on is unfair, at best. So we're looking at the best way to get Cryptopia customers what they're owed.
Because the amounts may not be huge in individual cases, we're investigating the prospects for appropriate remedies such as a class action suit. That's where a group of people affected by a wrongdoing come together to file proceedings collectively.
But before we go further, it's really important we know how many people are affected, and to what extent.
We're calling for any Cryptopia customer who feels concerned about the company's actions or inaction to get in touch.
Getting in touch with us won't:
put any obligation on you to take part in any action
cost you anything
affect any claims you might have against Cryptopia
reveal your identity to anyone else, unless you give us specific permission.
It's just to help us understand how widespread a problem it is, so we know the best way to tackle it.
Assuming there is a legal wrong, a class action lawsuit could be a very good way to address it.
You don't have to carry the burden of pursuing an action on your own.
There's strength in numbers: a sizable class action suit gets more attention than one person.
The process is a lot more streamlined, and you're more likely to see a positive result.
You know you'll be getting a fair deal in relation to other people who've been affected.
We're really interested in cryptocurrency and blockchain. We think it has a lot of potential, and we want to see it succeed.
And we want to see New Zealand-based companies operating in areas like Cryptopia succeed, too. But the only way for that to happen is if they're encouraged to live up to their obligations. Otherwise, cryptocurrencies will develop a bad reputation. And so does New Zealand as a presence in the global cryptocurrency trade.
Let's not let that happen. If you've had any issues with Cryptopia, please fill out the form below. Please include:
the specifics of your concerns
the approximate amount you have invested with Cryptopia.
It's really important we hear from as many people as we can as soon as possible.
Even if you have a complaint in progress, please let us know. And if you know of anyone else with these kind of problems, please share this with them.