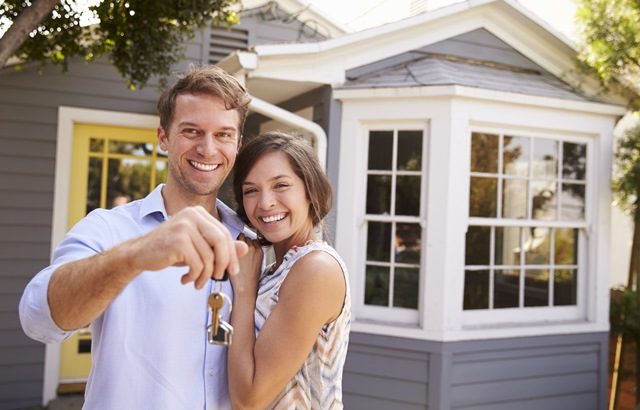 Buying your first home may seem like a daunting process. If you have the right legal advice from the outset, it can be painless, simple and rewarding. That's where we come in. We provide guidance for every step of the way. Canterbury Legal is here to ensure that purchasing your first home is easy. We do all of the hard work so that you can concentrate on the fun parts of buying your first home.
We have assembled some key information which you will need to know about the process of buying a residential home. We will ensure there are no surprises and that you utilise all of the options and benefits available to first home buyers.
Kiwisaver and HomeStart Grants.
We recommend that you approach your Kiwisaver provider as early as possible to get an idea of how much you can draw down, even before you have found a home to purchase or a property to build on. It is important to know that Kiwisaver can take up to 3 weeks to process. Getting on board with your Kiwisaver team is one of the best ways of ensuring that the funds will be available for your settlement date.
As a first home buyer, it is likely that you will be eligible to receive a HomeStart Grant. If you have been continuously contributing to Kiwisaver for over 5 years, you should be eligible to receive up to $10,000.If you are buying a home as a couple, then you could both be entitled to a HomeStart grant. This will result in you having an additional $20,000 to put towards your new home.
Find out your eligibility for a HomeStart Grant here
Speak to your bank or mortgage broker before you enter into a contract for sale and purchase.
This will give you an idea of what sort of finance you can obtain. Ideally, you will do this before you even begin looking for a house, so that you have a complete understanding of your price range.
Come to us before signing.
Once you have found the house that you want, we advise you to contact us preferably with the Agreement for Sale & Purchase before you sign it. This allows us to look it over for you and make sure that everything is in order. It's important to note that auctions are always unconditional: if the property is going to auction, we can look over the auction documents for you. We can ensure that your interests are safeguarded.  If you are buying privately this is a must.
If you are unable to come to us with the Agreement for Sale & Purchase here are some tips:
It is not always possible for you to consult with us before signing the agreement. There may be time constraints due to pressure from other purchasers or other reasons. If you are buying through a Real Estate Agent or Salesperson they will be qualified and trained to help guide you through the process.
Look for the following terms and conditions – if they are not in the Agreement ask why?
Conditional on obtaining insurance for the house.
Conditional on obtaining finance. This essentially means getting a mortgage, and is vital. You don't want to be bound by a sale and purchase agreement for a house you can't afford.
Getting a LIM report. A LIM report tells you all of the information that the Council holds on the property. This will show you what the neighbours have been up to and what the status of the property was in the past. For example, there have been instances where the land has been filled on top of a land fill. These are things that you want to know. It is essential that you get your own report, so that you can rely on it later, should any issues arise. If you don't get a report onsale in the future may be difficult.
Conditional on an independent building report being obtained. Getting an independent builder to inspect the property is one of the most important things you can do to safeguard your interests when buying a home. They can run tests that may not occur to you, such as moisture and structural integrity tests, and can pick up on things that the ordinary person would miss.
Conditional on your lawyers approval of the form and content of the Agreement for Sale and Purchase.
EQC Issues.
If you're looking to buy a residential property in Christchurch, Canterbury or Kaikoura, there are a number of issues left over from the Earthquakes. It is important to properly review the full scope of works from EQC. This includes how the property was damaged in the earthquakes, whether any required work was completed and to what extent, and whether there was a cash settlement or private insurance settlement. If there were cash settlements, it's important to find out if this was actually used to repair the damage to the property or not.
Once this has all been reviewed, you need to ensure that the residual rights are assigned to you. This means that you will be able to bring the claim for any damage that has not been repaired or any that is later discovered. We will usually draft a Deed of Assignment for you for this purpose.
At Canterbury Legal, we have a lot of experience with helping first home buyers achieve their property dreams.
We begin every property transaction with a title search, so you know exactly what interests affect your property and could cause problems in the future. We also review all of your financial documents and run independent checks over them to ensure everything complies. We explain in a way that's easy to understand and make sure that you know what you're signing and agreeing to, and any possible effects that this may have for you.
We prepare all of the required documents to make the transaction flow smoothly, and our experienced property lawyers are always available if you need advice.
Call Jim or Eric today to discuss your first home purchase.